Home
Blog
Uncategorized
Clearing and Delivery of Shipment To Nigeria: HSC LOGISTICS SOLUTIONS LTD PROJECT HIGHLIGHT
Clearing and Delivery of Shipment To Nigeria: HSC LOGISTICS SOLUTIONS LTD PROJECT HIGHLIGHT
Scope of work:
Clearing and Delivery of Puritainer waste Water Treatment Plant
Guide Client through opening of Form "M"
Assist Client through the procurement and activation of SONCAP certificate
Liaise with Client's Shipper for proper Bill of laden title
Procurement of Pre-Arrival Assessment Report (PAAR)
Monitor Shipment till it arrives Nigeria
Clearing and Delivery of Shipment. (logistics)
Clearing Process:
Having opened Form "M", procured SONCAP and PAAR in advance, HSC Logistics commenced clearing process as soon as the shipment was on ground.
Assessment debit note was obtained for duty payment.
Customs Duty paid. Shipment positioned for Custom's inspection and Release.
HSC Logistics proceeded to the payment of shipping line, Terminal and Demurrage charges. With this, final release was secured by the issuance of Exit, Gate Pass and TDO. HSC Logistics Trucks was then granted assess to load shipment for delivery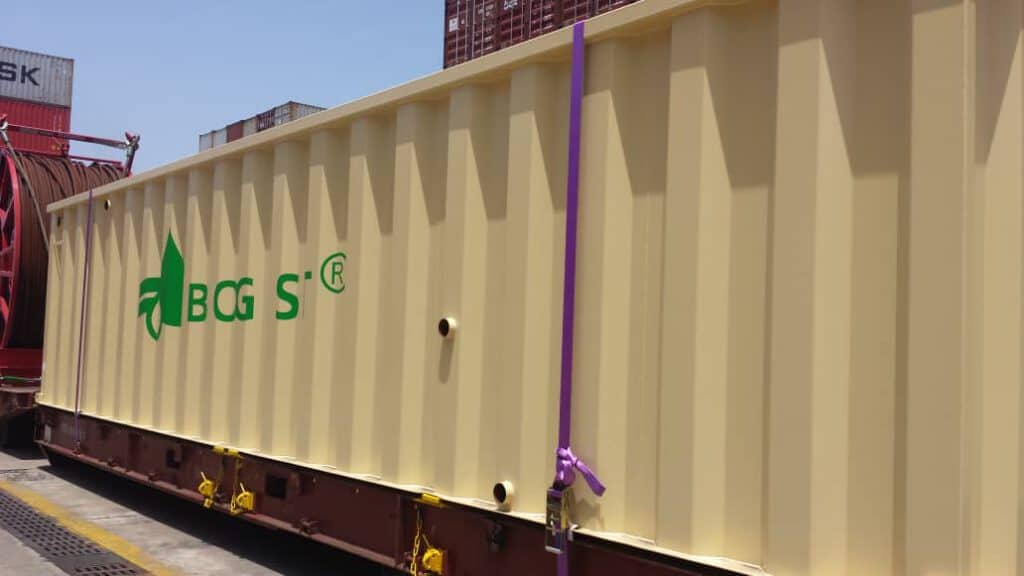 CHALLENGES:
SONCAP processing procedure very slow
Difficulty in ascertaining correct HS Code for the shipment.
Shipping line poor service delivery.
Shipping line poor customer relation
Shipping line deliberate delay tactics
Shipping line disregard to global best practice.
EXPERIENCE:
In the course of this project, HSC Logistics acquired lots of experience. Especially in the area of check mating shipping line delay tactics. This resulted in a significant reduction in demurrage charges. Consequently leaving our client happy and satisfied for a job well done.